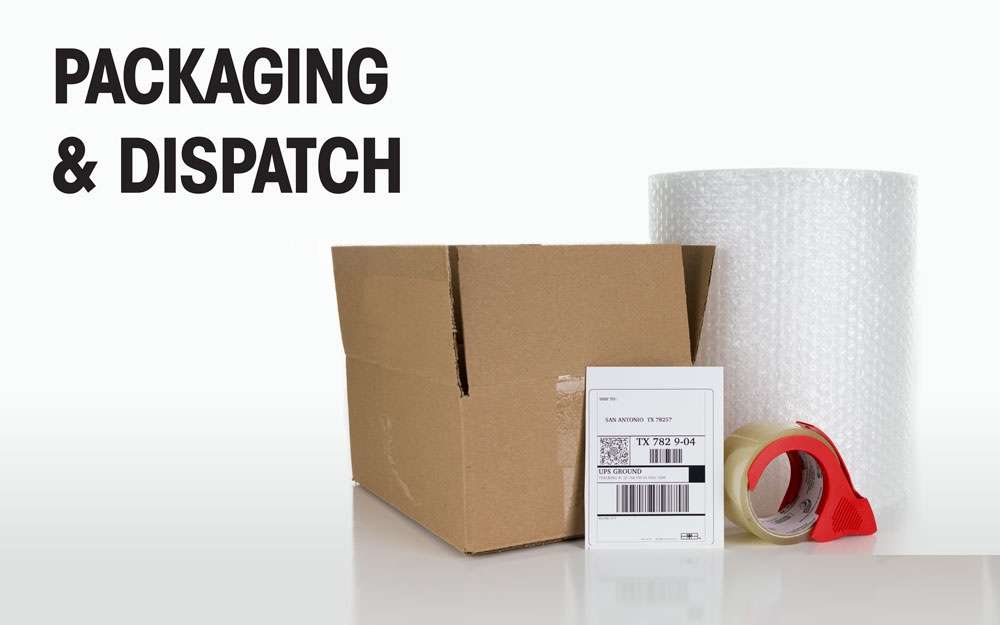 Finished Goods Packing: As per item code the finished Goods (FG) barcode Label is printed and applied on finished goods packaging.
Finished Goods Warehouse: The FG barcode label & location barcode is scanned to update the FG inventory in ERP.
Dispatch of FG Material: From ERP the invoice number and the item code & Quantity to dispatch is updated into the Hand Held Mobile Computer barcode scanner (HHT) and after dispatch the FG Goods inventory is adjusted in ERP. As MIS report in our software a Dispatch challan No. is created linked to invoice No. and item code and quantity dispatched.