Work In-Progress Solution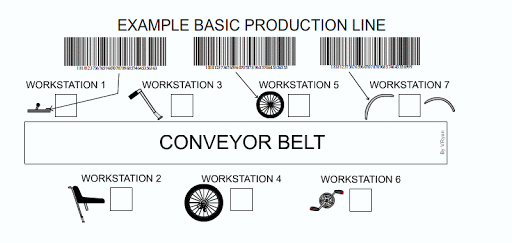 This is the Customised application and developed according to the actual customer requirements. Suppose customer have a one work-station and our application works as-
Worker login into hand held mobile computer (HHT), production line & shift is automatically selected.
From drop down list selects the production order number (RPO) linked to ERP.
Raw material name & part number appears on the screen.
Worker to scan the GRN barcode label of individual raw materials. Note: Wrong Material Part Number will be Rejected.
A unique WIP serial number barcode label is printed on barcode printer and applied to product.